Join 19,000+ others and
Download The FREE Island Cheat Sheets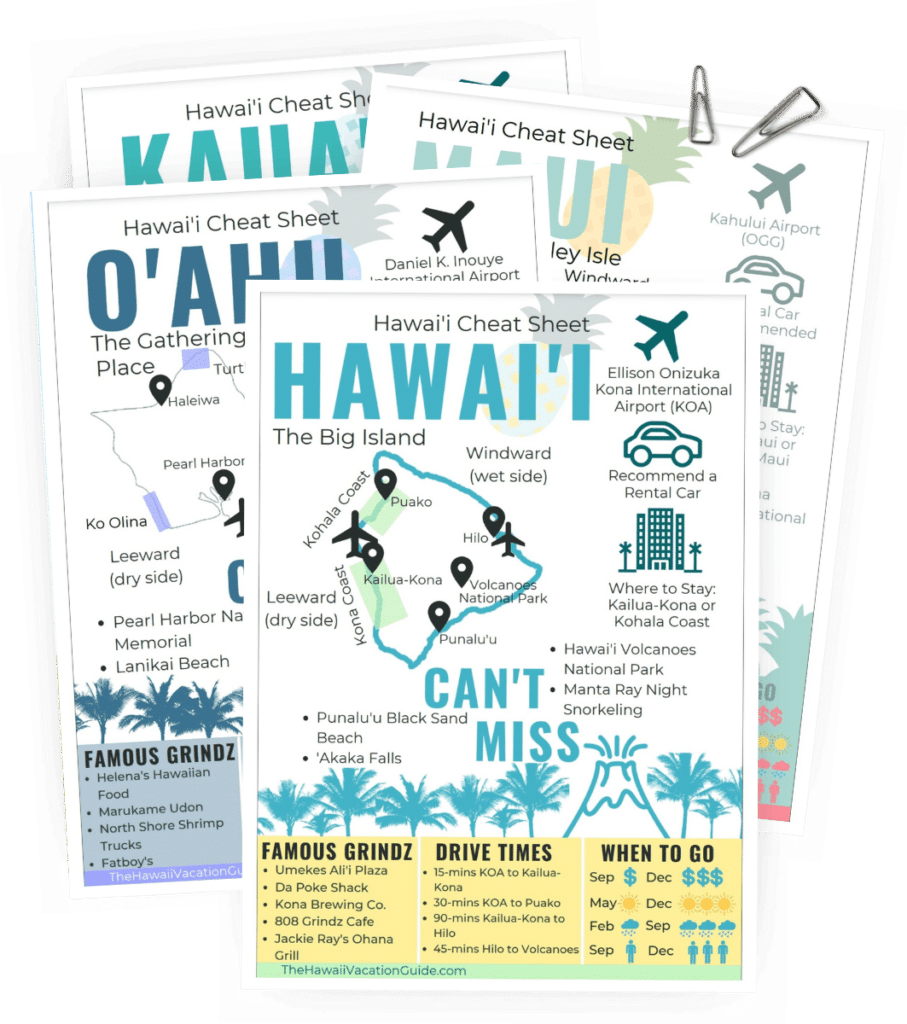 Get to know the islands like the back of your hand.
Where should we send your guide?
By signing up, you agree to our Privacy Policy. We hate spam and promise to keep your email safe. Unsubscribe at any time.
We know planning a trip to the middle of the Pacific is tough. If you have never been to the Hawaiian islands before (or even if you have), we have you covered.
~Jordan & Erica
Get Instant Access To The Cheat Sheets!
Plus, you'll get our bi-weekly newsletter that goes out to 19,000+ Hawai'i visitors. It's full of real-time updates, tips, and fun facts to get you ready for your trip. We also share occasional discount codes with some of our favorite tour operators out there. You don't want to miss out.